Board of Directors
Rémi Belliveau, president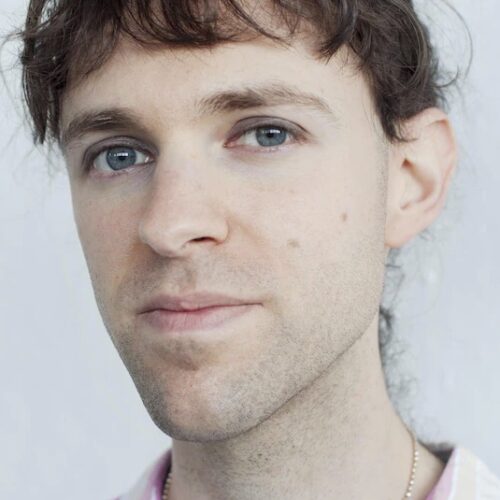 Rémi Belliveau is a multidisciplinary artist, musician, and writer originally from Belliveau-Village in the Memramcook Valley (New Brunswick). Since 2012, his work has been shown in several galleries throughout the Maritimes, including the Confederation Centre of the Arts, the Galerie d'art Louise-et-Reuben-Cohen at the Université de Moncton, and the St. Mary's University Art Gallery. He was the co-director of Galerie Sans Nom from 2014 to 2018, and has taught Acadian art history at the Université de Moncton. His writing has been published in Canadian Art, and he is the co-founder of the Institut de recherches indépendantes en pratiques artistiques acadiennes (IRIPAA) (the institute of independent research on Acadian art practices). He currently lives in Montreal where he is completing an MFA at the Université du Québec à Montréal.
Lou-Anne Bourdeau, vice-president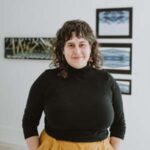 Settled in Manitoba for a few years, Lou-Anne Bourdeau is involved in the programming of the Maison des artistes visuels francophones (House of Francophone Visual Artists) of Saint-Boniface in Manitoba. She also coordinated the first edition of the Contextualizations project of Réseau N.O. Recipient of a grant from the Social Sciences and Humanities Research Council (SSHRC), Lou-Anne is a master's candidate in art history at Laval University. She is interested, among other things, in the development of modern and contemporary artistic movements in Quebec and Canada, more particularly in abstract art. She is the recipient of the Michelle-de-la-Pradelle prize for an essay on the work of the painter Fernand Leduc published in the Proceedings of the 17th Artefact conference.
Tam-Ca Vo-Van, treasurer

Tam-Can Vo-Van studied music at the Université de Moncton and ethnomusicology at the Université de Montréal. She worked in communications and programming for the Festival international du cinema francophone en Acadie from 1996 to 2000, and was a founding member of the collective Code Régional. She is currently the director of Galerie SAW Gallery in Ottawa, and has been a board member of AGAVF since 2005, serving as president from 2007 to 2014.
Nisk Imbeault, administrator


Nisk Imbeault has been the director-curator of the Galerie d'art Louise-et-Reuben-Cohen at the Université de Moncton since 2010. She graduated from the Université de Moncton in 1996 with a Bachelor of Fine Arts before continuing her studies in history, philosophy, and art in Montréal. While in university, she worked at Imago printmaking studio, and for several years at the Festival international du cinema francophone en Acadie as a marketing and communications officer, activities coordinator, and assistant director of programming. She was also the director of Galerie Sans Nom from 2001 to 2011. Imbeault devotes much of her time to various boards and committees that support the visual arts.
Emilie Grace Lavoie, administrator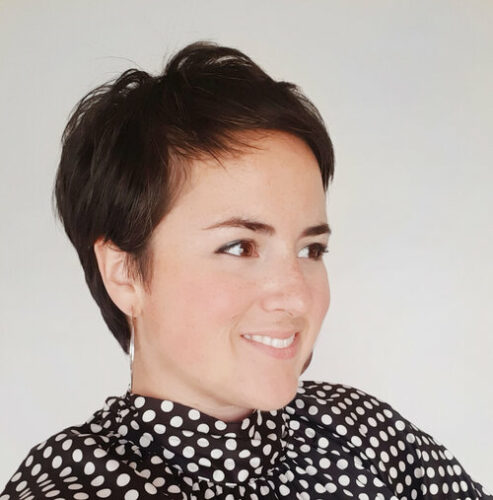 Emilie Grace Lavoie is an artist, curator and member of the 3E collective, originally from Edmundston (unceded traditional Wolastoqiyik territory), New Brunswick. Lavoie holds a college diploma in fashion design (2011) from LaSalle College in Montreal, a bachelor's degree in visual arts (2016) from the Université de Moncton and a master's degree in fine arts from Emily Carr University of Art and Design in Vancouver (2018). In 2017, Lavoie received the silver medal at the VIII Games of La Francophonie in Abidjan (Ivory Coast) in the Sculpture and Installation category, representing Canada-New Brunswick. Lavoie's work has been presented in various exhibitions including in British Columbia, Alberta, Quebec, New Brunswick and will soon be showing in solo and group exhibitions throughout the province of New Brunswick, among others at the Galerie d' art Beaverbrook, the New Brunswick Museum, the Center des Arts et de la Culture de Dieppe, Galerie Colline and Jones Gallery. Emilie currently sits on the board of directors of Galerie Sans Nom, Moncton.
Laura Demers, administrator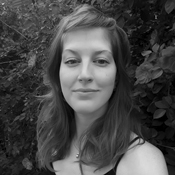 Laura Demers is an emerging artist and independent curator working in Toronto. She holds a BAV in painting and drawing from the University of Ottawa (2015) and an MA in art history and theory from the University of Toronto (2017). Her artistic practice centres on silkscreen prints and cyanotypes, drawings, installations and, sometimes, perfumes. Her work interests include scientific/pseudoscientific discourse, meteorology, botany, technology, architecture and landscaping; in short, to the materiality of the environment and the human impact on nature. Her works have been exhibited in Ontario and Quebec; she has also published in journals such as C Magazine, Blank Check Press, Prefix Photo, Public Parking, and many others. Since 2019 she has ventured into curating and organized, among other exhibitions, Greenhouse Effects (Art Spin Hamilton, 2019), Cut from the Same Cloth (The Power Plant, 2020), You Just Hold your Breath (the plumb, 2021), and Against the Winds and Tides (La Galerie du Nouvel- Ontario, 2022). Laura Demers is co-founder of the self-managed gallery the plumb (theplumb.ca) and currently the Communications Coordinator at Galerie du Nouvel-Ontario, Sudbury.
AGAVF staff
Lise Leblanc, executive director

Lise Leblanc has been the executive director of AGAVF since 2007 and has been involved in the arts and culture of francophone communities in Ontario and Canada for decades. Following her studies in visual art, French literature, and administration, she worked for Théâtre Action, Éditions L'Interligne, and Liaison magazine, before finally devoting nearly twenty years of her career at the Fédération Culturelle canadienne-française. In that capacity, she helped make the organization a key advocate for arts and culture. Through her responsibilities in dissemination and government relations, she became involved in creating several national organizations, namely the Regroupement des éditeurs canadiens-français, which she supported for many years. In the late 1990s, her deep commitment to the visual arts sector led her to co-found, with Lisa Fitzgibbons, AGAVF, which she currently directs.