Board of Directors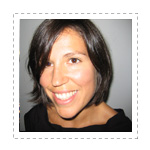 Nisk Imbeault, president
Nisk Imbeault has been the director-curator of the Galerie d'art Louise-et-Reuben-Cohen at the Université de Moncton since 2010. She graduated from the Université de Moncton in 1996 with a Bachelor of Fine Arts before continuing her studies in history, philosophy, and art in Montréal. While in university, she worked at Imago printmaking studio, and for several years at the Festival international du cinema francophone en Acadie as a marketing and communications officer, activities coordinator, and assistant director of programming. She was also the director of Galerie Sans Nom from 2001 to 2011. Imbeault devotes much of her time to various boards and committees that support the visual arts.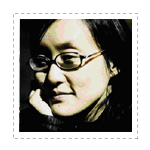 Tam-Ca Vo-Van, vice-president
Tam-Can Vo-Van studied music at the Université de Moncton and ethnomusicology at the Université de Montréal. She worked in communications and programming for the Festival international du cinema francophone en Acadie from 1996 to 2000, and was a founding member of the collective Code Régional. She is currently the director of Galerie SAW Gallery in Ottawa, and has been a board member of AGAVF since 2005, serving as president from 2007 to 2014.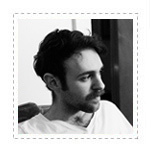 Rémi Belliveau, treasurer
Rémi Belliveau is a multidisciplinary artist, musician, and writer originally from Belliveau-Village in the Memramcook Valley (New Brunswick). Since 2012, his work has been shown in several galleries throughout the Maritimes, including the Confederation Centre of the Arts, the Galerie d'art Louise-et-Reuben-Cohen at the Université de Moncton, and the St. Mary's University Art Gallery. He was the co-director of Galerie Sans Nom from 2014 to 2018, and has taught Acadian art history at the Université de Moncton. His writing has been published in Canadian Art, and he is the co-founder of the Institut de recherches indépendantes en pratiques artistiques acadiennes (IRIPAA) (the institute of independent research on Acadian art practices). He currently lives in Montreal where he is completing an MFA at the Université du Québec à Montréal.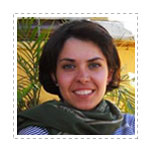 Zoé Fortier, administrator
Zoé Fortier is a Fransaskois multidisciplinary artist originally from Zenon Park, Saskatchewan. She holds a New Media Diploma from the Université de Saint-Boniface (MB) and an Honours Dual Degree in Anthropology and Visual Arts from the University of Saskatchewan. Her art practice uses ethnographic research methodologies to produce installation or performative works. Fortier is deeply engaged in developing initiatives for the professional francophone art milieu in Canada. She is the co-founder of the Sans-atelier artist collective in Saskatoon (SK), co-founder of the Réseau N.O. (the association of Francophone artist-run centres and collectives of Northern and Western Canada), and has been a board member of AGAVF since 2016.
Mathieu Léger, administrator
Mathieu Léger is a Canadian Maritimer. He holds a BA in English Literature and Fine Arts from the Université de Moncton (1998). As an habitual artist-in-residence, he has participated in over 50 artist residencies. His art practice investigates personal, social, and cultural boundaries, territory, in/visibility, language, and communication. His art projects are carried out over specific periods of time, some lasting more than 20 years, and take shape as performances, text, photography, and audio-video installations. Over the past few years Léger has participated in the Rencontre international d'art performance de Québec (RiAP, 2016), in the Wandering Arts Biennial in Brussels, and the Darling Foundry in Montreal.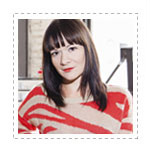 Dominique Rey, administrator
Dominique Rey is a multidisciplinary artist who works in photography, video, sculpture, performance, and installation. Her work has been presented in several exhibitions across Canada, the United States, and in Europe, and is included in many private and public collections, including the National Gallery of Canada, the Winnipeg Art Gallery, and the Manitoba Provincial Art Collection. Rey has received several prizes and grants from the Canada Council for the Arts, the Manitoba Arts Council, and the Winnipeg Arts Council. She holds an MFA in Photography from Bard College in New York, as well as a Master's degree in New Media from the Transart Institute in Berlin. She was a recipient of the Canada Council for the Arts residency at the Cité international des arts de Paris in 2016. Rey teaches at the University of Manitoba's School of Art, and is a board member with AGAVF.
AGAVF staff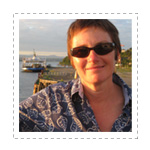 Lise Leblanc, executive director
Lise Leblanc has been the executive director of AGAVF since 2007 and has been involved in the arts and culture of francophone communities in Ontario and Canada for decades. Following her studies in visual art, French literature, and administration, she worked for Théâtre Action, Éditions L'Interligne, and Liaison magazine, before finally devoting nearly twenty years of her career at the Fédération Culturelle canadienne-française. In that capacity, she helped make the organization a key advocate for arts and culture. Through her responsibilities in dissemination and government relations, she became involved in creating several national organizations, namely the Regroupement des éditeurs canadiens-français, which she supported for many years. In the late 1990s, her deep commitment to the visual arts sector led her to co-found, with Lisa Fitzgibbons, AGAVF, which she currently directs.